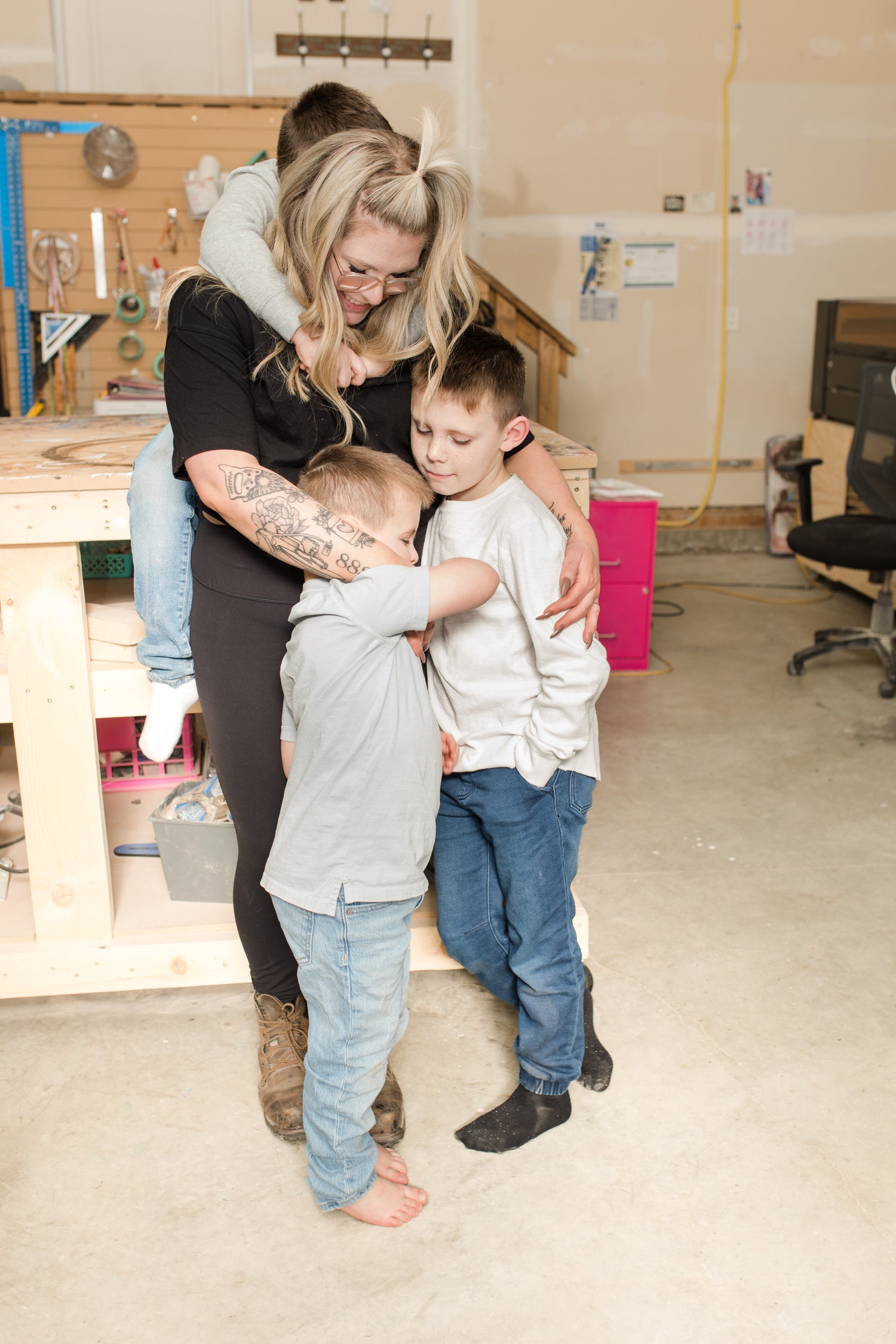 Hiiii, This is us.
This is Krystal, she's the owner of our small business based in Grande Prairie, AB and we are so excited you're here!
Krystal is a mom of three boys, married and drinks a lot of coffee. She's not afraid to admit that mothers are tough AF, dry shampoo helps and Ross and Rachel weren't on a break.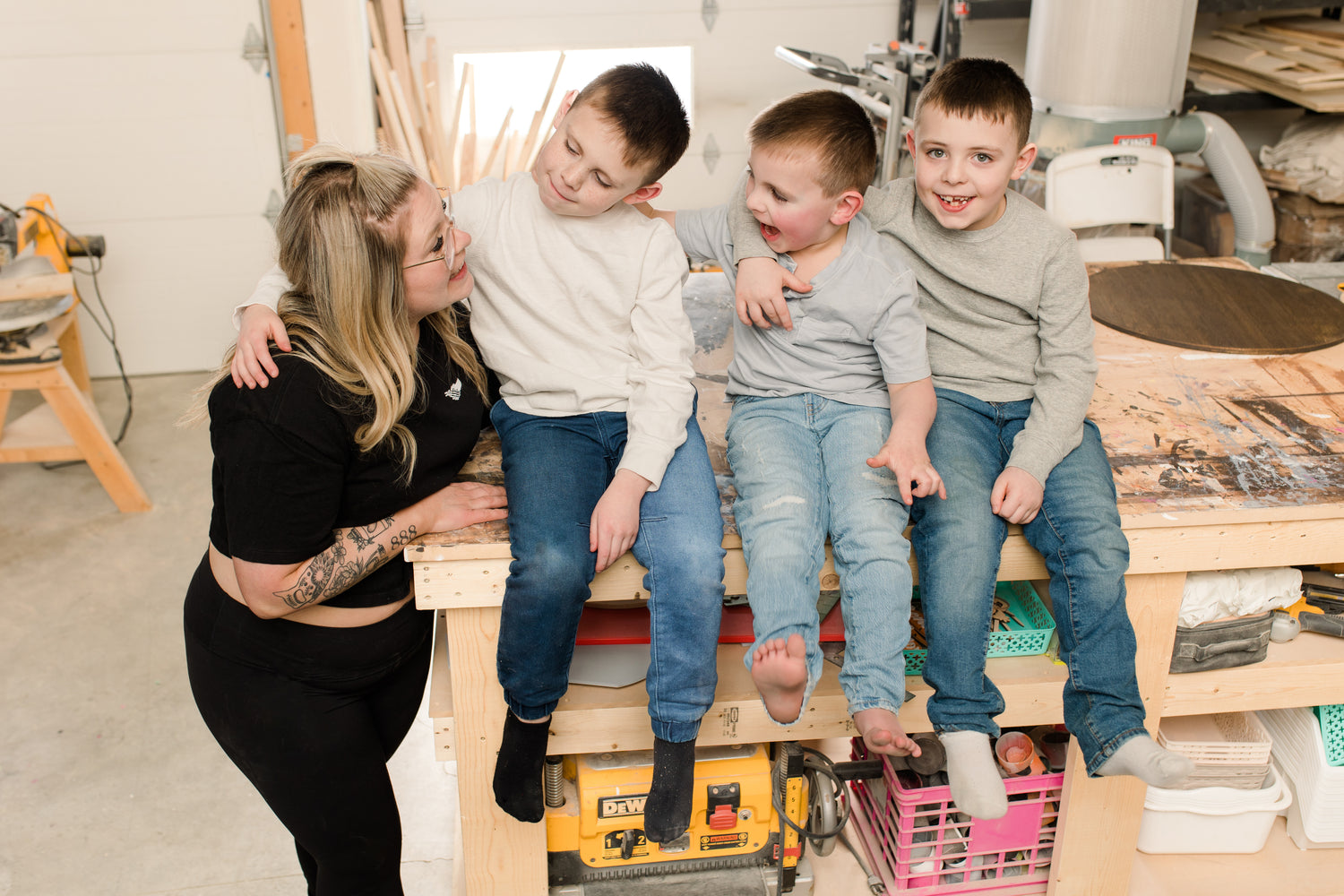 Caffeine Plus Chaos came to life when Krystal was juggling becoming a mom of two. Sleepless nights, she craved a creative career that would allow more time spent with her growing family.
Decorating her home with personalized cute quality made products that were easy to shop for, especially as a busy mom, was hard.
Going to the mall, wasn't always on her priority list.
She started researching all the ways to get started in a wooden signs business, which started with spending $150 on her first scroll saw.
Making signs for her friends, celebrating their small business, families or children. All the conversations about how they're decorating their new house, or celebrating their new pregnancy. It brings her a sense of purpose, empowerment and so much friggin joy to celebrate your life, marriage and babies with us.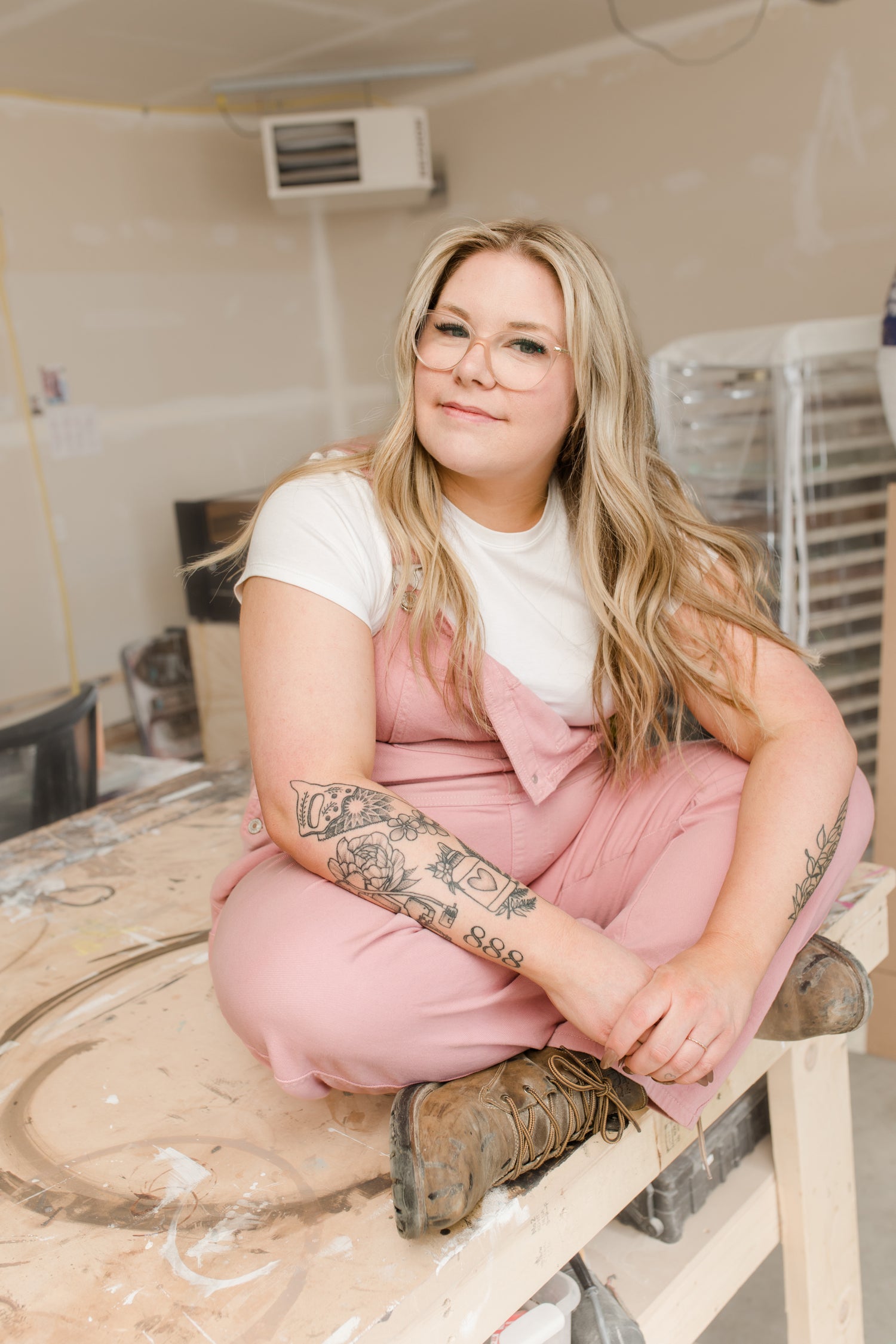 After a few years of orders continuing to grow, CaffeinePlusChaos has invested in some bigger machines to help her with the heavy lifting of running a small business these days.
But this is just the beginning, we are devoted to continuing to improve always, to ensure we're providing the best quality products and customer service we can. Because you deserve to shop with ease knowing someone does care about you, your time and beautiful families.
(you can peek at our process over here)
Quick Facts
Fact 1

Krystal is originally from Vancouver Island, BC and is obsessed with all the ocean things but will not swim in it. Terrified of allllllll the creatures touching her toes.

Fact 2

All of her children were coincidentally born in the month of March, which is also her birthday month.

Fact 3

Art was her favourite subject in high school, but she never thought it would be possible to turn it into a career, until now of course.
Have More Questions?
Looking for something unique, 100% customized
Or wondering what else we can create?